News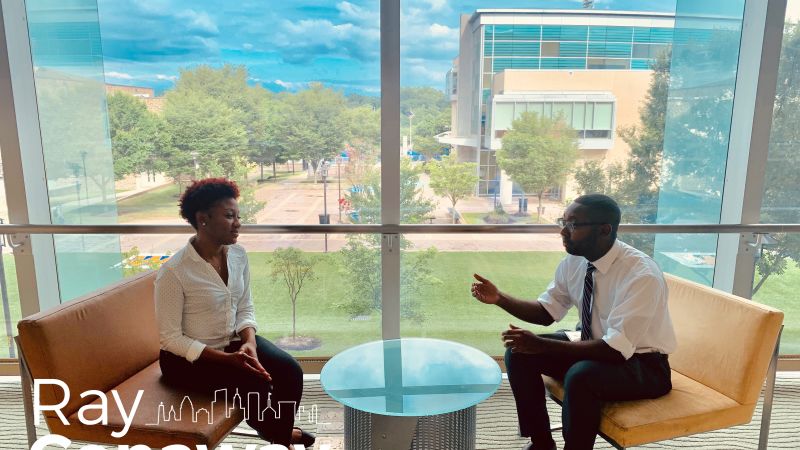 Political candidate Ray Conaway is running for Baltimore City Council 10th district seat. He sat down with an Industrial Engineering student Kalah Cross at the illustrious Morgan State University to discuss his campaign and vision for the City.
Continue reading
»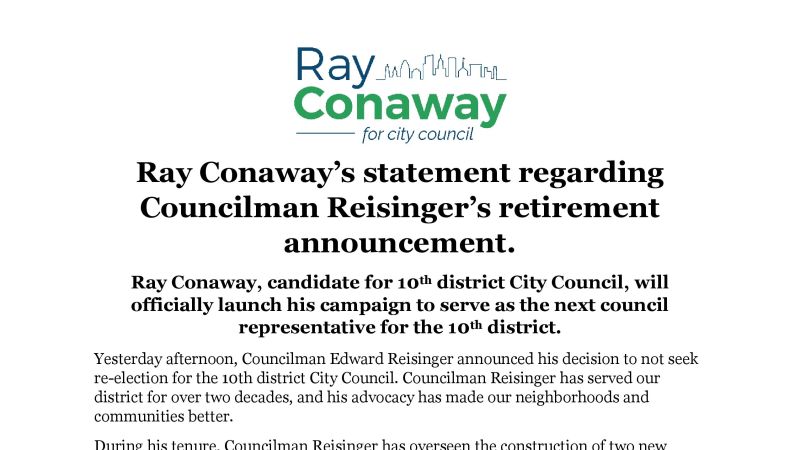 Ray Conaway's statement regarding Councilman Reisinger's retirement announcement.
Ray Conaway, candidate for 10th district City Council, will officially launch his campaign to serve as the next council representative for the 10th district.
Councilman Edward Reisinger announced his decision to not seek re-election for the 10th district City Council. Councilman Reisinger has served our district for over two decades, and his advocacy has made our neighborhoods and communities better.
During his tenure, Councilman Reisinger has overseen the construction of two new schools in Cherry Hill, the development of the Pigtown Main Street corridor, a new recreation facility in Morrell Park, and the successful passage of strong environmental standards that directly benefit the communities of Curtis Bay and Brooklyn, just to name a few. The 10th district is a better place and we owe Councilman Reisinger a great applause for his dedication and commitment to our district.
Looking forward, we still have work that needs to be done to truly push our district to greater heights. As I campaign across the 10th district listening to residents, it's clear that we are ready for bold, progressive leadership that will continue strengthening our schools, ensuring accountability within our government, supporting our families, promoting small businesses, advancing public safety, and making our neighborhoods cleaner and greener. This is my pledge to the residents of Baltimore's 10th district.
In solidarity,
Ray Conaway
City Council Candidate
10th District
Continue reading
»